Naro Snackey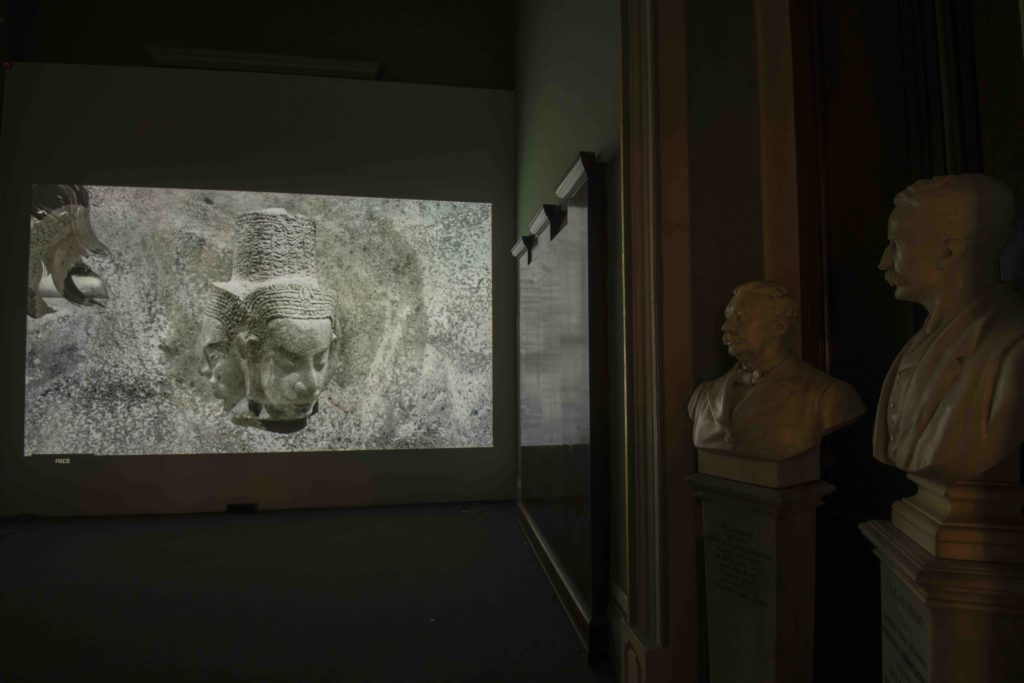 Naro Snackey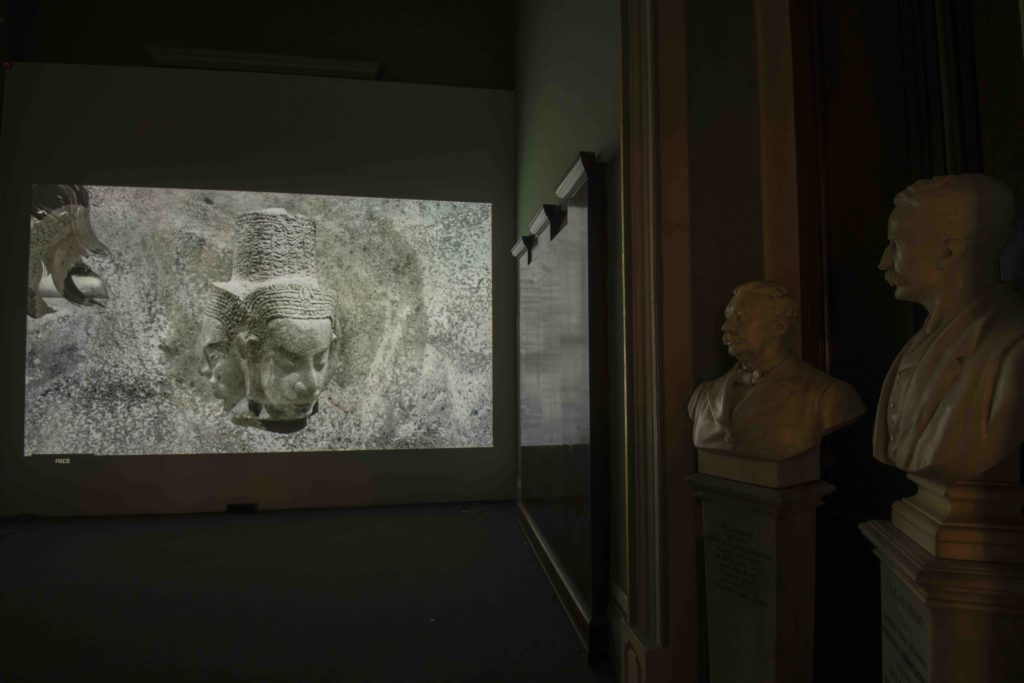 – Memory in Practice – Breath of Fire, 2019
Video & 2 Scores
Duration of video: HD video, 7:25 min
Measurements of scores: 110 cm x 40 cm
Material: Inkjet print on fine art paper, ashes, pencil
Courtesy of the artist
The thread connecting the artistic production of Dutch artist Naro Snackey is always her personal identity in motion. Snackey is known for her sculptural installations, including paintings, drawings and archival photography, often taken from her own family archives. Her artistic practice is motivated by the exploration of her personal experience of growing up in a multicultural setting; her parents are of German and Dutch-Indonesian descent, and the family lived in the Netherlands.
For 'Mindful Circulations,' Snackey combines the different artistic media she works with in the new video animation Memory in Practice – Breath of Fire. The multilayered video animation is based on a new series of drawings made with ash and Holi color pigments, scanned images of cultural objects from the Western art historical canon, and images of objects from anthropological collections.
Starting with the idea that cultural objects seen in museums participate in the shaping of a person's identity, she constructed a meditative sound and image collage in motion. Her own experience of visiting museums like the British Museum in London or the National Museum in Myanmar served as examples of how cultural heritage becomes part of personal memory.
The animated pictures are accompanied by a sound composition. Some sounds are recognizable; we hear the strike of a match, fragments of the first three minutes of Ludwig van Beethoven's Symphony No. 7 second movement and a recording of the artist's own breathing, which enhances the meditative character like the breath of fire in yoga practice. Watching Memory in Practice – Breath of Fire feels like traveling in another person's dream or memory. It is conveyed by a polyphony of ancestral voices and lands like a meditation on the storage of cultural memory.
Next to the video animation, the artist presents two 'scores' in the same room as the museum's showcases. The scores reveal the construction of the video animation and show how the images and splashes of paint appear on and fade from the timeline. She uses the structure of the music score to support her associative visual narrative. Images become musical notes which (dis)appear temporarily. In this way, the images can be invoked schematically, just like written music.